March 21, 2023
5 Nights in Colorado this July • Dillon & Red Rocks Announced!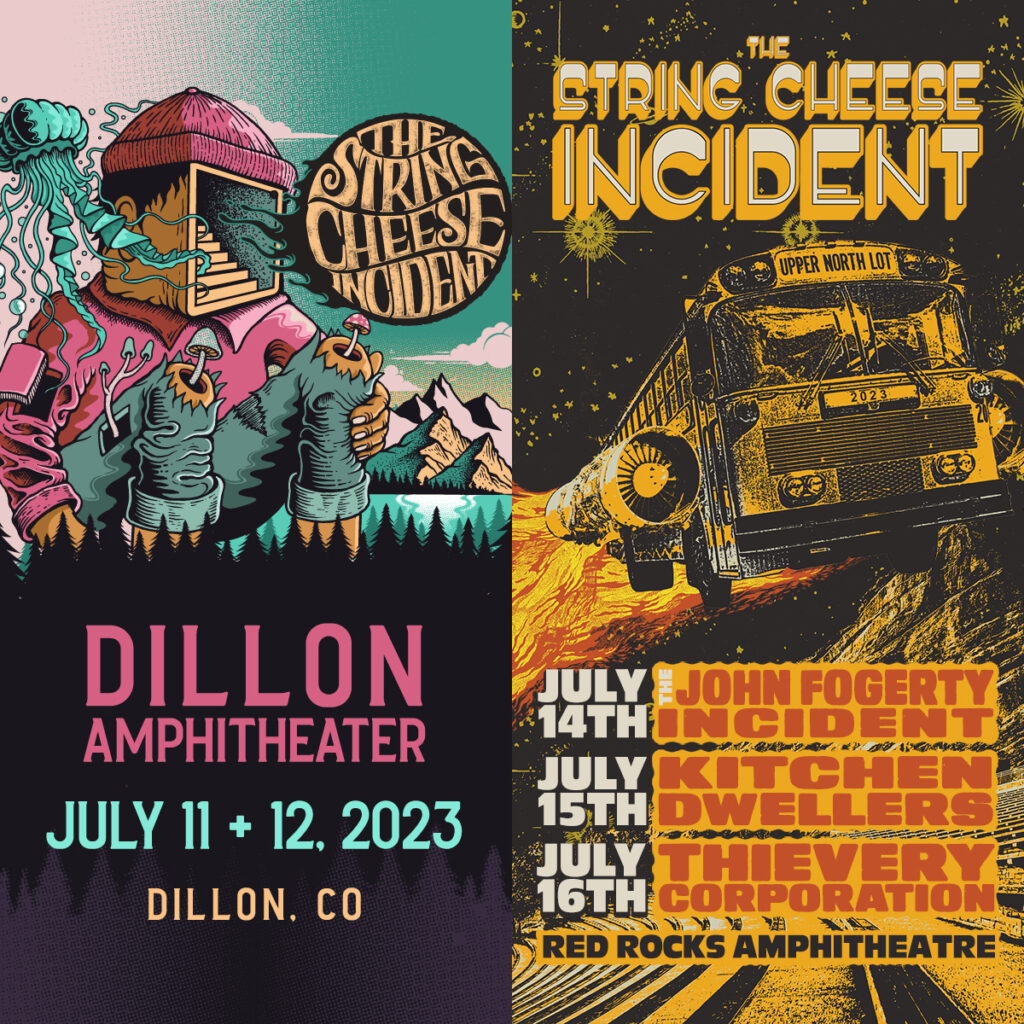 A tradition of Incidents unlike any other… join us this summer for 5 nights in the cool Colorado air. July 11-12 at Dillon Amphitheater, followed by three nights at Red Rocks Amphitheatre in Morrison on July 14-16. Friday at Red Rocks, SCI will join forces with rock legend John Fogerty to bring you an unprecedented "John Fogerty Incident" (yes, that is real). The following two nights will open with performances by Kitchen Dwellers (Saturday) and Thievery Corporation (Sunday). It's gonna be one heck of a week in Colorado, highlighted by celebrating our 50th Incident at Red Rocks on Saturday night!
Tickets for both Dillon & Red Rocks go on sale this Thursday, March 23 with a special SCI Family pre-sale at 11am, MT (NO CODE REQUIRED). A public on-sale will follow on Friday, March 24 at 10am MT. We are also pleased to offer special VIP & Travel Packages for both Dillon & Red Rocks that will also be available starting this Thursday, March 23 at 11am MT.
CO INCIDENTS TICKETS
x